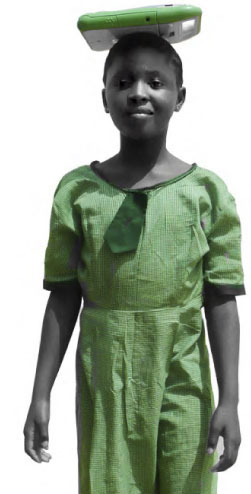 They're out! And you can help support children in developing countries, by buying one of them. You buy one, and the One Laptop Per Child foundation sends one to a community in a developing country. The cost is only $399 US, and that includes one for you. At Northwest Cadence, we decided to support the project (even though it ships with a version of Linux… grrrrr), and we encourage you to do the same!
The process to buy and give a laptop is very easy. Simply visit laptopgiving.org or call 1-877-705-2786. You can check out using your credit card or PayPal account. (You can also choose to provide both laptops to children in developing countries, as well.)
Your laptop will be sent to a child in one of the countries listed by the UN as one of the Least Developed Countries in the world.
Don't expect your laptop to be shipped immediately. In the fine print prior to ordering, the OLPC foundation lets you know that there may be delays in production and shipping of your laptop, and that the priority is the laptops being shipped to the developing countries. However, the real purpose here is to get your contribution out to the developing world as quickly as possible. You're likely reading this post on a computer with far more processing power (not to mention a far more user friendly OS), so you can wait! 😀
One last thing. T-Mobile has very generously offered free T-Mobile Hotspot access for an entire year. That means you can log in at many locations around the US, most prominently at any Starbucks coffee shop. I have T-Mobile Hotspot and I find it very useful, especially when I'm traveling (or just want to get out of the office for a while).